Les Fabuleux offers comprehensive and tailor-made promotion services for new and renowned artists, labels, events, and festivals in the Belgian and international music business
We recently loved working with
Unwind Festival, Live is Live, Gent Jazz, Jazz Middelheim, Unday Records, Beggars, NEWS, De Werf Records, BMG, Motion, Dry Cleaning, Jamie XX, Oliver Sim, The National, BLUAI, MDCIII, Intergalactic Lovers, School is Cool, Bear's Den, Ibrahim Maalouf, Merol, Nils Frahm, …..
We offer promotion services for artists, labels, events,
and festivals in the Belgian and international music business.
This includes but is not limited to
Press and online promotion – Radio and TV plugging – Consultancy and DSP pitching for artists who do everything in-house – Managing and supporting artists during press days, radio & tv interviews, and sessions – Assisting with tour promotion by maintaining close contact with local booking agents and promoters – Tailor-made campaign plans with realistic targets and weekly reports
Our network. Through our years of experience in the industry, we've established close personal relationships with the right people – Our focus and dedication. We set ourselves apart from record companies and their jam-packed release schedules by consciously choosing not to overschedule so that we can work in-depth on each release – Our transparency. We commit to transparent communication around every step of the campaign – Our work ethic. We strongly believe in a respect-based work ethic, which is not a given in the patriarchal music business – Our approach. We don't restrict our collaborations in terms of time. We continue working on a project until the client decides it's done.
Les Fabuleux consists of Amélie Van Hoorebeke (Captain of the Ship), Charlotte Van der Goten (First Mate), and Judith Goukenleuque (Second Mate). We have more than 60 years of combined experience and an extensive professional network in the music industry. Accessibility, transparency, warmth, and humanity are at the heart of our business. We pride ourselves on offering dedicated time and space to each and every one of our clients.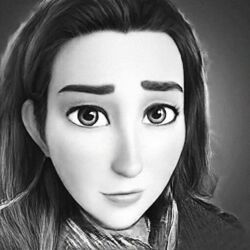 Judith Goukenleuque
Judith joined the team in 2021. She started her career in the music industry in 1994 as a Promotion Manager at Sony Music Belgium. In 1998, she moved to V2 Records Belgium where she managed multiple labels until early 2021. Judith is tall, and loud, and loves skimming flea markets in search of objects with a soul.
Charlotte van der Goten
Charlotte joined Les Fabuleux in 2018. She brings 12 years of experience in the music business, including at JIM TV and as a Label Manager at V2 Records Belgium. Nick Cave once gave her a bottle of whiskey but she's still anxiously waiting for Messi to offer her his sports drink. (Charlotte loves football.)
Amelie Van Hoorebeke
Amélie founded Les Fabuleux (née Gentlepromotion) in 2009 after a decadelong career as the Promotion Manager and Product Manager for the independent label V2 Records Belgium. She always goes the extra mile to find fresh poffertjes at festivals and is a hardcore bookworm. Mick Hucknall once told her she has an aristocratic nose and she's graciously lived with that trauma ever since.